To modify the study information use the Edit Subject / Study Info button which displays the following data editor: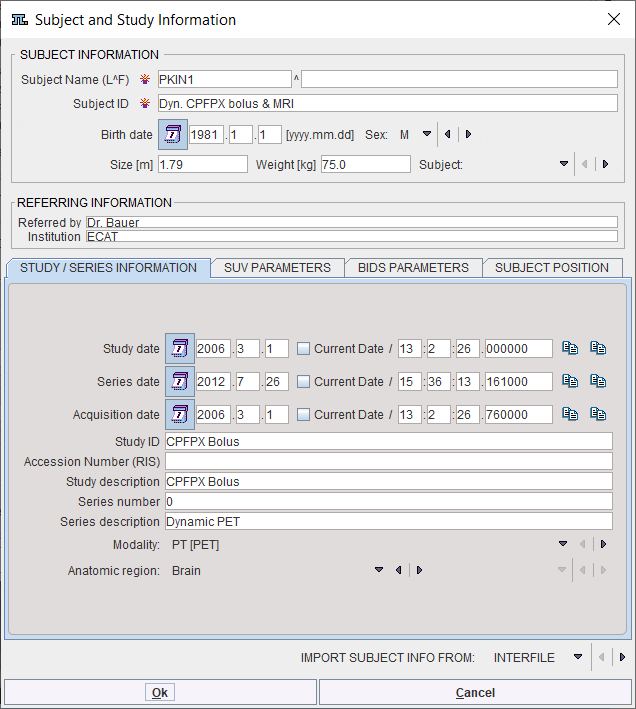 Note the SUV PARAMETERS tab which houses the information relevant for the SUV calculation. All these fields must be completed. In the example below the decay correction was performed relative to the administration time, therefore the alert sign at the bottom.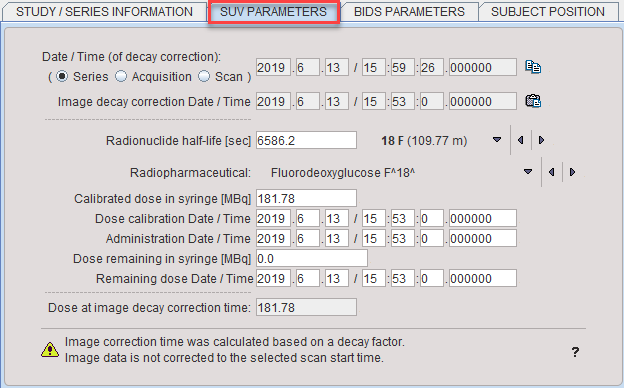 For more information on SUV please refer to the section Inspecting SUV Values.
If the anatomical annotations are not correct, the SUBJECT POSITION tab can be used for correction purposes. First, the correct Species type has to be set, BIPED or QUADRUPED. Then the button representing the correct position of the subject has to be selected. The icons represent the view when looking at the transaxial images. As soon the settings are changed, the annotations in the images are adjusted for confirmation.