The interface of the Data Base Administration tool is almost the same as explained in the section image loading from the database.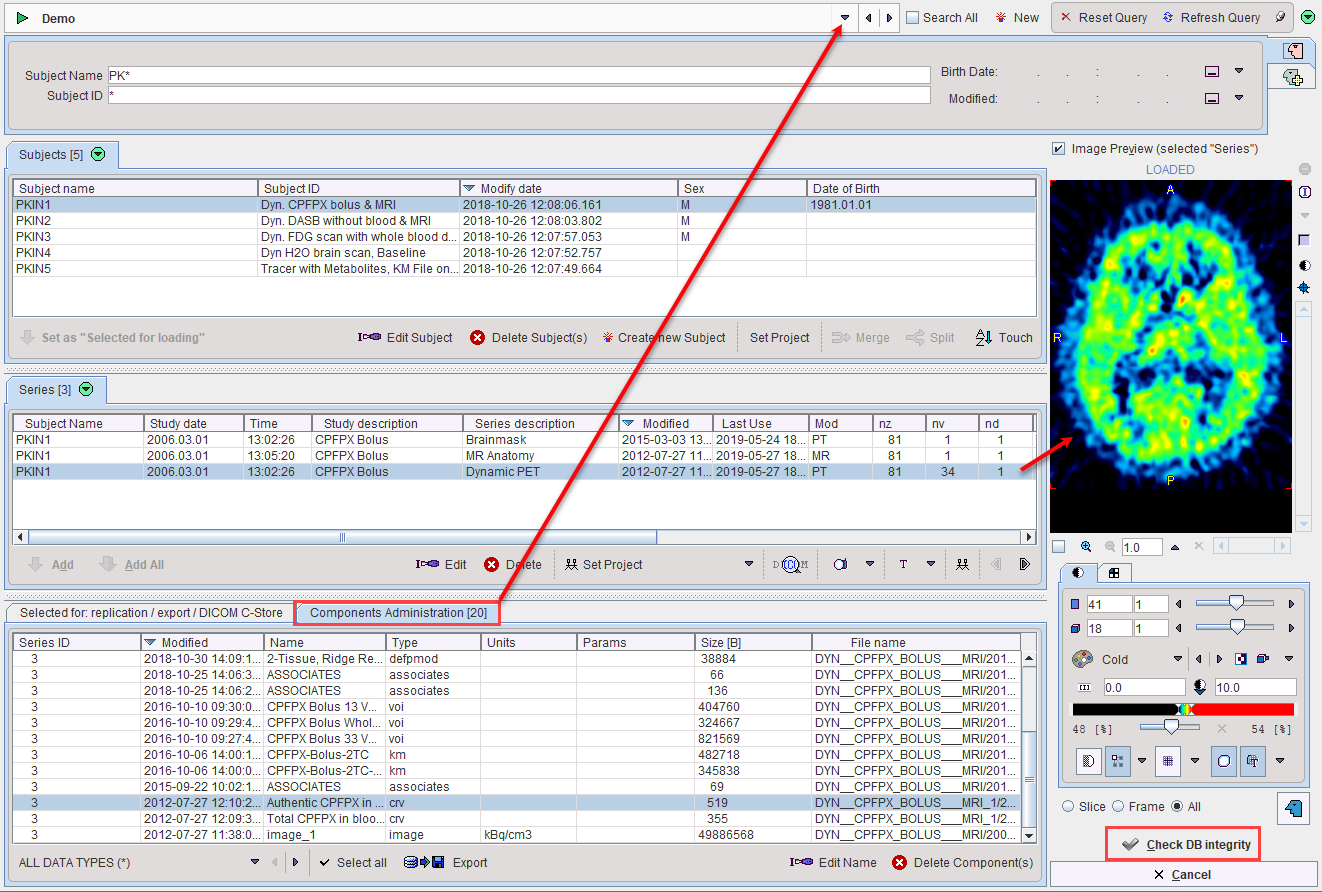 The following elements are additional:
| | |
| --- | --- |
| Check DB integrity | When the button is activated the contents of the currently selected database is checked. If integrity constraints are violated, a dialog window is shown which allows fixing the problem. |
| Selected for: replication / export / DICOM C-Store | This tab is used for the backup of data as described below. |
| ALL DATA TYPES (*) | Selection to filter specific types of data, e.g. to list only VOI definitions, kinetic modeling files, etc. This element is not visible on the Selected fo: replication/... tab. |
Note: For switching between databases the Components Administration tab must be selected. The reason is that only data from a single database can be used in backup procedures.