Explicit SUV images can be calculated with the Calculate SUV Image entry of the external tools. It shows a dialog window with information related to the administration of the tracer dose explained above.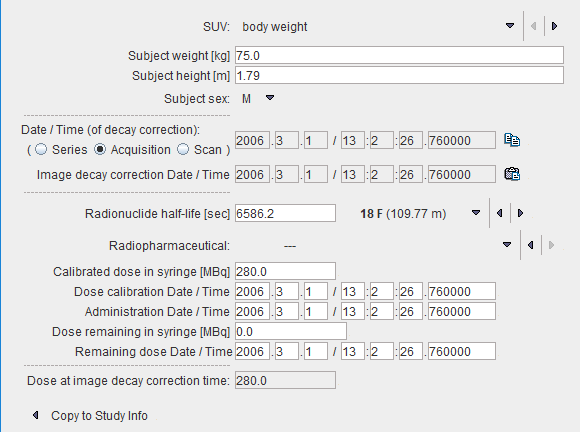 The SUV selection determines the SUV type to be calculated. The Ok button starts the calculation. A new image series with changed units ([g/ml], [cm2/ml] or [%ID/ml]) is created if the Replace box is unchecked, otherwise the original series is overwritten.
Note:
For regional statistics the explicit SUV image calculation is not necessary. The statistics output can be switched to SUV units, provided that all required information is available.
Using the Copy to Study Info button the corrected information can be saved for later use, and for saving it together with the data.