Loading
If there is no database installed or it is not enabled for component data, a dialog of the following type appears when loading component data.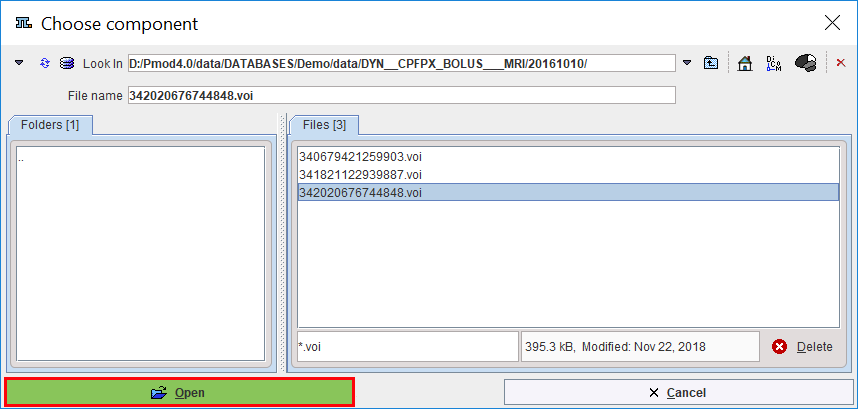 In the upper part the current search directory is indicated. Initially, it points to the directory of the last successful loading operation. To change the search directory, use the navigation buttons in the Folders section (.. indicates up one level).
All files suitable for loading (having the right suffix, such as .voi for VOIs) in the search directory are listed in the Files section. The Open button starts loading the selected file, Cancel quits the operation, and Delete erases the file from the disk.
Saving
When a component is saved, a dialog appears which is very similar to the loading dialog.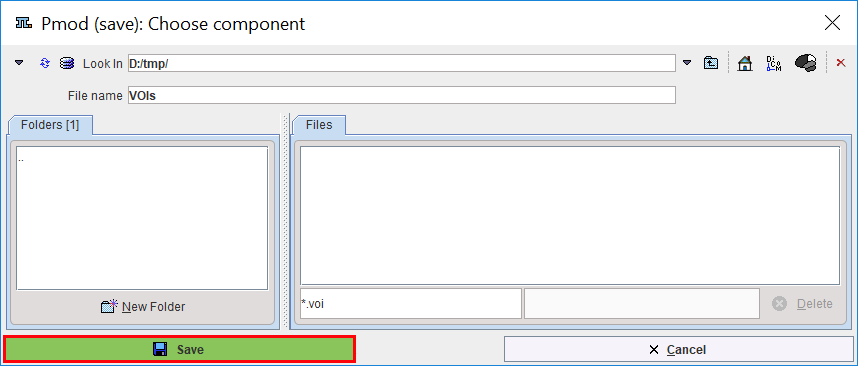 It has the same elements for changing the directory. The File name field allows specifying a name for the new data file, and the Save button will start saving.