There are two basic ways how images are loaded:
1.Direct loading: if the Open

button is selected on the image selection dialog; the images are immediately loaded without any data transformations.
2.If the with Operations

button is selected, an intermediate dialog window is shown which allows configuring the image data properties as well as optional pre-processing steps. Initially, the settings of the last loading operation are shown.
The example below is an illustration of the loading dialog after three NiFTI files from the templates directory have been selected for loading.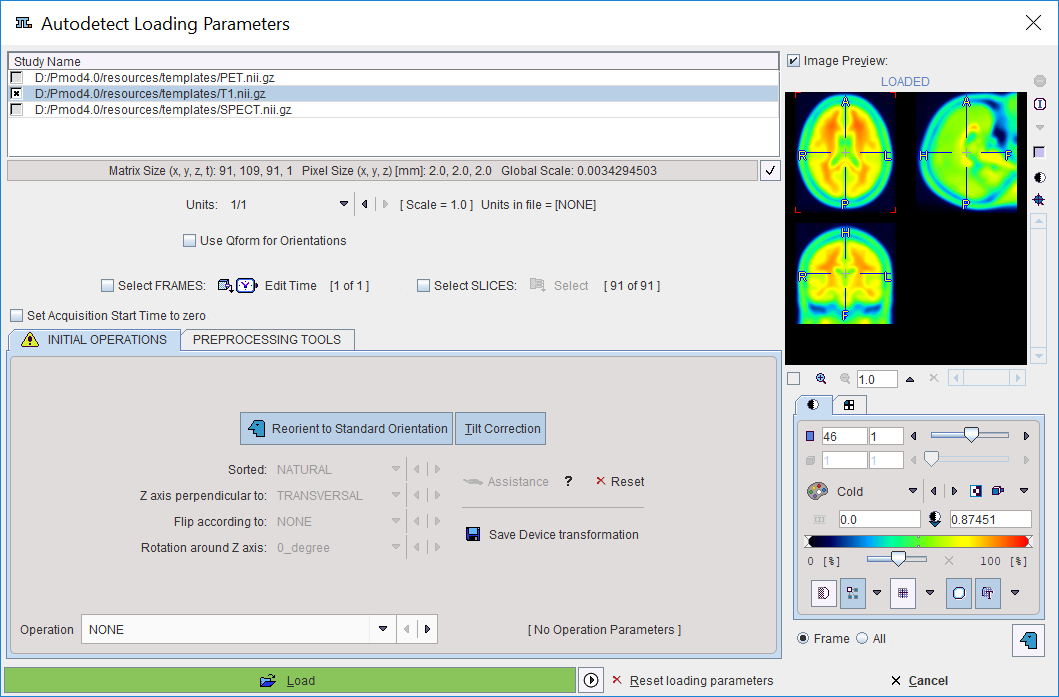 In the upper part the list of images selected for loading is shown. The rest of the dialog window allows defining the properties of the images and transformations which are to be applied to the selected image during loading.
The check boxes allow to select a subset for configuring the transformations. In this way, different transformations can be establish for the different studies. Before the actual loading with Load, however, all studies should be selected.