In order to establish a relation between two images please select them in the Series list.

Then select the Associate Images entry from the Set Project list as illustrated above. The operation results in a confirmation window which can be closed.
To view the images associated with a particular image please select select the image in the Series list, and activate the

button.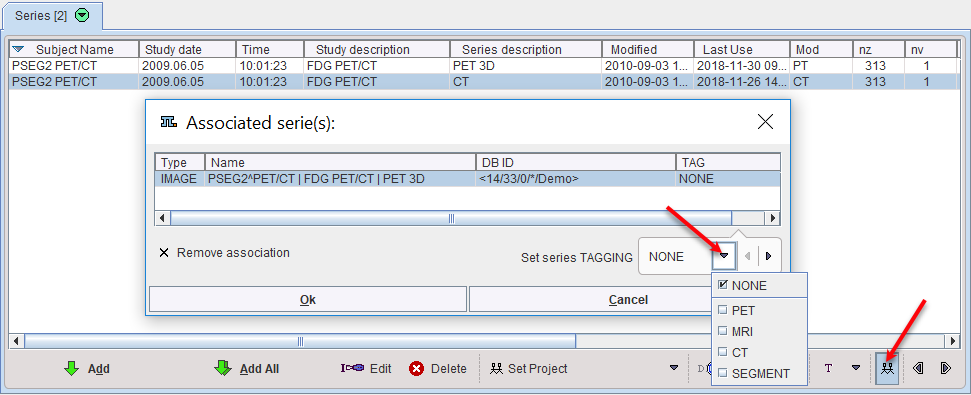 In the example below the PET 3D is associated to the selected CT series. In order to define its role in a potential processing pipeline an appropriate entry can be selected from the Set series TAGGING list.