Unlike contour VOIs, atlas VOIs cannot be adjusted. Therefore, a mechanism has been implemented in the PMOD VOI tool to convert atlas VOIs into contour VOIs. The procedure is very simple:
1.Load an image with the geometry of the atlas space.
2.Select the atlas VOIs for which contours should be generated (Template/Atlas/AAL-VOIs).
3.Activate the Outline button.
4.Save the contour VOIs.
The illustration below shows the example of an image in the MNI space with the AAL atlas selected. The AAL VOIs are organized as a tree structure.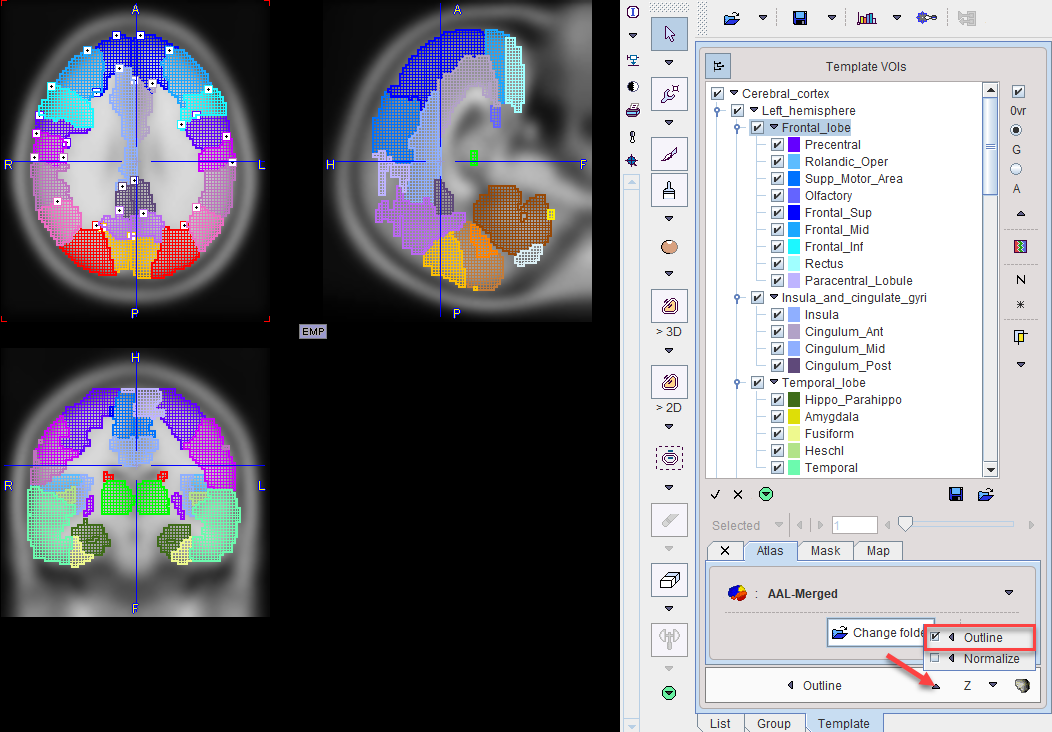 Using Outline results in contour outlines which still maintain the tree structure, as can be seen on the Group tab.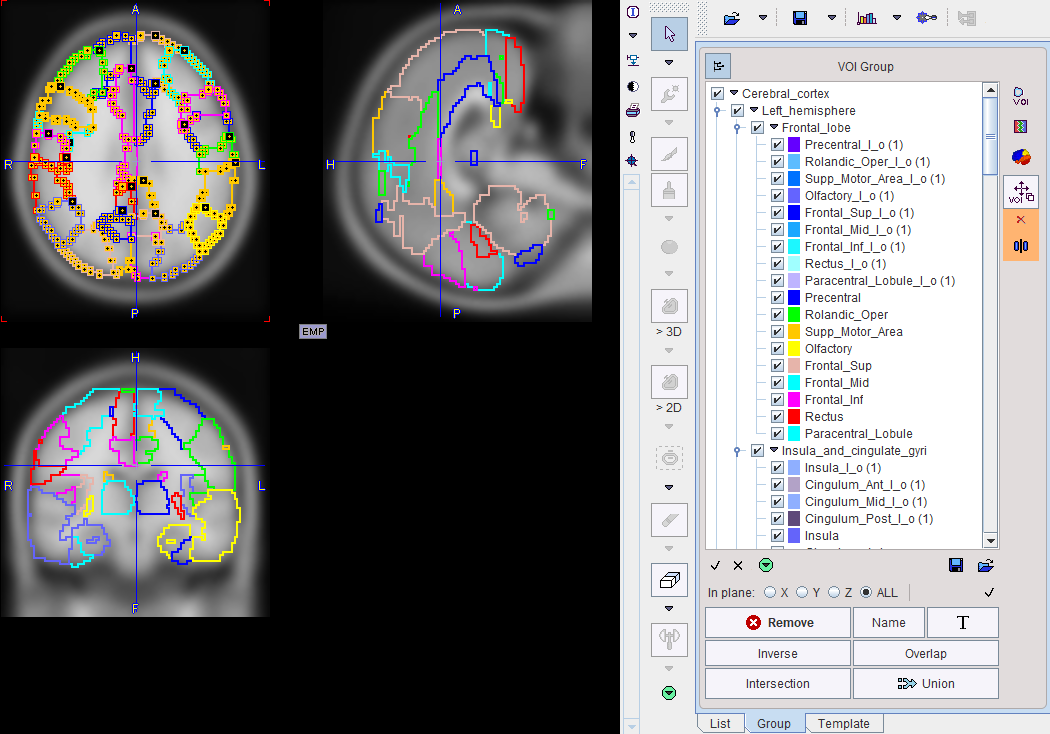 Ththere the task of selecting parts in the tree is supported by shortcuts in the area at the tree bottom:

| | |
| --- | --- |
| | Set the selection check of all VOIs |
| | Remove the selection check of all VOIs. |
| | Save the current selection set to a file. |
| | Load a selection set from a file. |